More Ways Developers Can Take Advantage of Face ID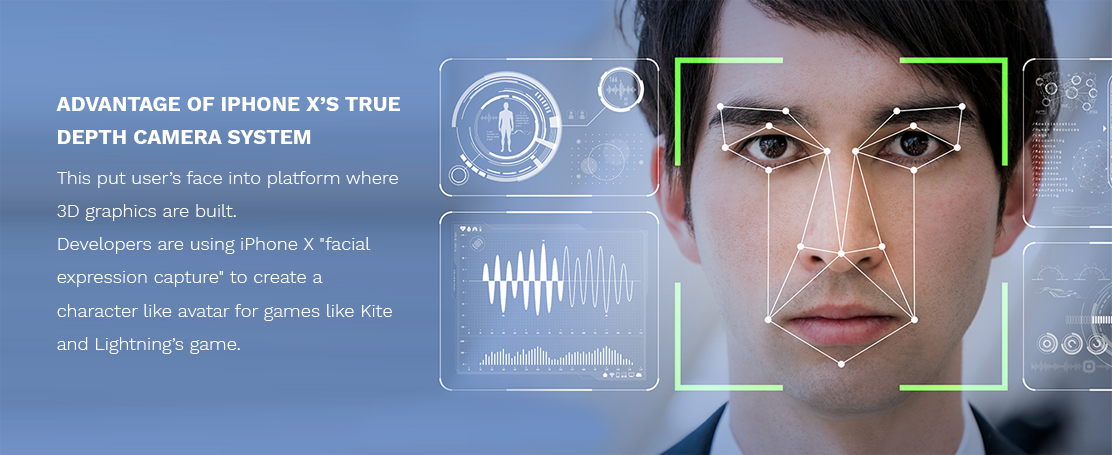 No one is exaggerating when they say that iPhone X is the future of smartphones. One technology that truly makes this statement is the very technology that nestles in the controversial notch.
Yes, the TrueDepth Camera System is what we are talking about. This revolutionary technology that can make an accurate 3D map of your face in any ambience, lighting conditions or with facial accessories is groundbreaking is so many ways.
In addition to quickly unlocking the phone, the TrueDepth camera also does a great job of mapping your face. That's what brings the charm to the amazing Animojis that help you turn into some talking poop! And some developers have already jumped on-board to start creating face-mapping apps. While it may not seem like much at first, Elisha Hung's winking 3D face animation is a great sneak peek into the potential of iPhone X's face mapping.
Another example is Kite and Lightning's game Bebylon, where the developers are using iPhone X facial expression capture to create a character for their game.
Check it out right here.
Clearly, the super advanced TrueDepth Camera System powered Face ID opens up some amazing new avenues for developers to experiment with. And what makes things even better is the possibility of apple sharing Face ID data with developers.